Patenting Strategies: Before You Appeal the Examiner's Final Rejection . . .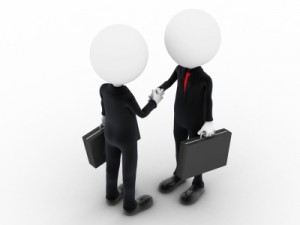 Once a USPTO examiner issues a "final" rejection against your patent application, your options become limited. They include 1) filing a Notice of Appeal to the Board of Patent Appeals & Interferences, 2) filing a Request for Continued Examination ("RCE"), 3) abandoning the application (possibly in favor of a continuation application), and 4) making amendments that place the application in condition for allowance.
It can sometimes (or often) be the case that none of these options is attractive (or even very palatable) to your client. With respect to option 1, the appeal process can be expensive and lengthy. Some clients simply do not want to invest the money or time in an appeal, even if their position is strong on the merits.  Option 2, filing an RCE, is only attractive if you can make further claim amendments that will not compromise the commercial value of the claims and which will improve the likelihood of getting an allowance.
Options 3 and 4 are often not options at all. If you abandon the application, the client gets nothing. Filing a continuation application, while possible, may be pointless. Often, the continuation application will be assigned to the same examiner as the parent application. In that case you will likely be confronted with the same rejections and dilemma. With respect to option 4, many times there are no apparent amendments that will place the application in condition for allowance.
Here's one strategy that I have found helpful on several occasions: calling the examiner and asking if he has been able (or would be willing to try) to identify any subject matter in the application which he believes may be allowable. Essentially, I ask the examiner to cooperatively brainstorm with me based on his knowledge of the prior art. This is an examiner interview, but instead of arguing the current rejections, I am work with the examiner to  identify features in the specification that may lead to allowable claims.
I was very surprised to see how receptive the examiners are to this. In one case that involved a design patent, I had run into a wall on a double patenting rejection over one of the client's earlier patents. When I tried to narrow the claim, the Examiner asserted a new matter rejection. I thought that perhaps there was nothing I could do. However, the Examiner made a suggestion for broadening the claim, which ultimately got my client a better and broader patent than I anticipated. In other cases, the examiners identified narrowing amendments that still provided commercially valuable claims. Needless to say, the clients were pleased.
This strategy often results in the filing of an RCE (option 2) to implement the suggestions the examiner makes. Of course, there is no guarantee that the examiner will not conduct another search and conclude that the suggested subject matter is unpatentable. Also, his suggestions may deprive the claims of any commercial value, and some examiners will be better and more receptive to providing this level of assistance than others. However, I was very pleasantly surprised at how willing several examiners were to spend time reviewing the specification to look for potentially allowable subject matter. It can really save your client time and money and avoid the frustration of the appeal process.
For patent attorneys who have spent a good part of their career in litigation (like me), it may not be intuitive to try this approach. When I first transitioned into patent prosecution, I was very much in an adversarial litigation mode in dealing with examiners. I have since learned that this is not necessarily productive or in the client's best interests. There will be times when you are simply at an impasse with an examiner and have to seek relief via an appeal. However, do not be too quick to create an adversarial relationship. Trying to foster a collaborative relationship may produce better results.