New Blog: "The Software Intellectual Property Report"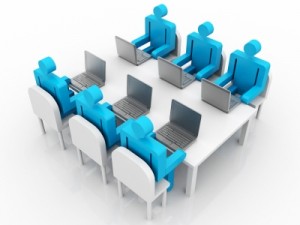 Software has perplexed the intellectual property community for some time.  It seems beyond dispute that companies invest a great deal of money in developing software and that it can have great value. Most would agree that the investment companies make in software should be protected from appropriation by others.
However reasonable these propositions may seem, software does not fit neatly into the subject matter of either patent law or copyright law.  Patent law is limited to the protection of "inventions" and excludes mere algorithms and ideas.  Copyright law is meant to protect "works of expression" and not methods or processes of the type that software is used for.
Given that it does not fit well into either patent law or copyright law, it takes creativity and an awareness of ongoing legal developments to develop strategies for protecting software.  One of my former law partners, Charlie Bieneman, has started a new blog called "The Software Intellectual Property Report" at www.swipreport.com.   Charlie describes the blog's focus as follows:
This blog covers those twists and turns, the places where software intersects the law of intellectual property.  Issues ranging from the patentability of software to how to hire programmers, from protecting software copyright to firing programmers, from setting up a website to licensing an operating system, and more, all live here.
The Software Intellectual Property Report provides important insights and information in this important area of technology.  If you are involved in developing and protecting software, check out this blog.